Brand New Advanced Live Training from Igor and this will be recorded:
Join Me For An Exciting "Deep Dive" Training Weekend So We Can Take Your Conversational Hypnosis Skills To the Next Level!
[http://hypnosistrainingacademy.com/chph-deep-dive-training/]
Dear Friend,
What if you could resolve ANY doubt, concern or pitfall you've ever faced using conversational hypnosis….
So you feel completely confident applying the techniques out in the real world…
In just TWO days?
That's why I'm holding a special "inside access" weekend LIVE and ONLINE to mentor students of conversational hypnosis and help you come out of the training with a deep-rooted sense of ease, comfort and self-assurance applying conversation hypnosis with any subject or client.
There's just one small caveat:
This training is ONLY offered to those who have completed my Conversational Hypnosis Professional Hypnotherapy training (which is why you received an invitation to this private page).
Because you're part of a highly exclusive group who have been through the Conversational Hypnosis Professional Hypnotherapy program, this is your chance to gain one of the most valuable and effective development opportunities I can offer hypnosis students.
So please do not share this page with anyone else.
Here's What You'll Experience In This Exclusive Conversational Hypnosis Deep Dive Weekend:
Experience mentoring processes I've used to ensure our own trainers from the Hypnosis Training Academy reach the skill level required to teach thousands of conversational hypnosis students
Practice what it's like to use conversational hypnosis "in the wild" with real world situations and problems (you'll get to the point where you can work with ANY subject, no matter how complicated their problem might be!)
Blow through any blocks so you feel comfortable using conversational hypnosis and permanently erase any doubts that have held you back in the past
Receive valuable feedback on your conversational hypnosis techniques so you can get the insight you need to move your conversational hypnosis into HIGH gear
Find out the step-by-step process for combining different approaches… and actually PRACTICE doing this…. So you can mix and match techniques in a natural way to get the maximum benefit for your client
How to use the "60 second hypnotist" drill to internalize the structure behind each of the 7 conversational hypnosis professional hypnotherapy techniques (you'll start to navigate them so seamlessly – no one will ever know you're going through a set of "steps"!)
Finally get the time and space you need to put your skills to the test – this is your chance to figure out the gaps in your knowledge!
I'll show you how to break each technique apart and put it back together again (this is absolutely essential if you want the techniques to become second nature to you)
Get your most pressing conversational hypnosis questions answered in an extended Q&A session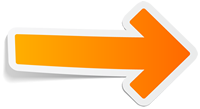 PLUS as a special BONUS you'll get the recording of the entire DEEP DIVE WEEKEND so you can go back and re-visit each session whenever you want.
Normally the live Conversational Hypnosis Professional Hypnotherapy program retail fee is $3995 for 6 days.
I figure an extra deep dive 2 day weekend training would be fair value at $1395 (and even with a 50% Early Bird Discount it would be $695… and superb value).
However because this is super short notice you can go ahead and reserve your spot for the Weekend Deep Dive training with me, Igor Ledochowski, today for just $1395 $97 x 4.
Enroll me in the conversational hypnosis professional hypnotherapy weekend deep dive training, I am ready and eager to experience 2 amazing days with Igor & my fellow attendees.
The package I am getting includes:
I will be attending the 2 Day exclusive Conversational Hypnosis Professional Hypnotherapy Weekend Deep Dive training from the comfort of my home on May 16th and May 17th, 2020
I will get a recording of this online training as an EXTRA Bonus!
Price $288